My Blog
Posts for: December, 2017
By Comprehensive Dental Care
December 24, 2017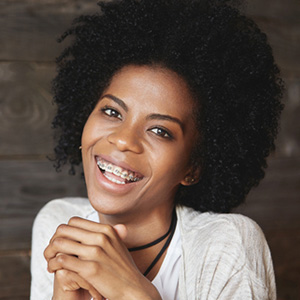 Wearing braces takes time, but if all goes well the changes to your smile will be well worth it. In the meantime, though, you'll have to contend with one particular difficulty—keeping your teeth clean of disease-causing, bacterial plaque.
Don't worry, though—while keeping dental disease at bay with braces can be challenging, it is doable. Here are 4 tips for minimizing your chances of tooth decay or periodontal (gum) disease during orthodontic treatment.
Eat less sugar. Like any living organism, bacteria must eat—and they're especially amenable to sugar. The more they have access to this favorite food source, the more they multiply—and the greater your risk of tooth decay or gum disease. Eating fewer sugary foods and snacks and more dental-friendly ones helps restrict bacteria populations in your mouth.
Brush thoroughly. Brushing with braces can be difficult, especially in areas blocked by orthodontic hardware. You need to be sure you brush all tooth and gum surfaces around your braces, including above and below the wire running through the brackets. A soft multi-tufted microline bristle brush is a good choice for getting into these hard to reach places. Brushing around braces takes more time, but it's essential for effective plaque removal.
Use flossing tools. Flossing is important for removing plaque from between teeth—but, unfortunately, it might be even more difficult to perform with braces than brushing. If using string floss proves too daunting consider using a floss threader or a similar device that might be easier to maneuver. You can also use a water irrigator, a hand-held device that sprays water under pressure to loosen and flush away between-teeth plaque.
Keep up regular dental visits. While you're seeing your orthodontist regularly for adjustments, you should also see your general dentist at least every six months or more. Besides dental cleaning, your dentist also monitors for signs of disease and can prescribe preventive measures like antibacterial mouth rinses. Of course, if you see abnormalities, like white spots on your teeth or red, puffy or bleeding gums, contact your dentist as soon as possible. The sooner a problem can be addressed the less impact it may have on your orthodontic treatment and overall oral health.
If you would like more information on caring for teeth and gums while wearing braces, please contact us or schedule an appointment for a consultation. You can also learn more about this topic by reading the Dear Doctor magazine article "Caring for Teeth During Orthodontic Treatment."
By Comprehensive Dental Care
December 09, 2017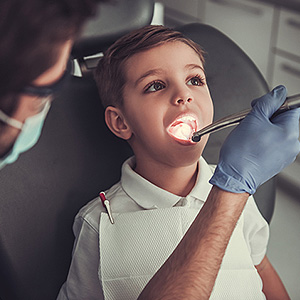 The development of your child's teeth, gums and jaw structure is an amazing process. But while it largely occurs on its own, we can't take it for granted—we'll need to do our part to ensure their mouth stays free from the effects of disease and injury.
That starts first and foremost with early oral hygiene practices. And we do mean early, even before teeth begin to erupt: a simple habit of wiping their gums after feeding with a clean, damp cloth helps reduce the growth of bacteria, the leading cause of dental disease.
Once teeth do appear, you can begin brushing them every day with just a smear of toothpaste. You can increase this to a pea-sized dose around age 2, as well as begin teaching them to brush and later floss for themselves.
Regular dental visits are the next pillar of preventive care. By and large it's best to begin visits around their first birthday. Their primary teeth should be coming in at an even pace by then; and the earlier you begin visits the easier it will be for them to become used to them as a routine part of life.
Dental visits are essential for keeping bacterial plaque under control, as well as monitoring overall dental health. It's also an opportunity to apply other preventive measures such as sealants that discourage tooth decay development on biting surfaces and topical fluoride for strengthening enamel.
Dental visits also provide frequent opportunities to detect bite problems or other situations as they're emerging. Recognizing these early gives us a chance to intervene with less invasive treatments that could prevent or minimize more invasive treatments later.
You also don't want to forget about the other major cause of dental problems—traumatic injuries. You can lessen this risk by limiting your child's exposure to hard, sharp objects like furniture or some toys. And if they become involved with contact sports, it's a good idea to invest in a custom mouthguard to protect their teeth and mouth from blunt force trauma.
As always, we're here to support you and give you advice on other ways to keep your child's dental development on track. Together we'll give your child the best chance possible to enter adulthood with a healthy mouth.
If you would like more information on dental care for your child, please contact us or schedule an appointment for a consultation.