My Blog
Posts for tag: fluoride
By Comprehensive Dental Care
November 09, 2021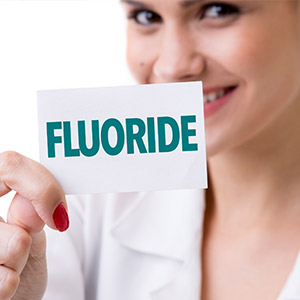 When it comes to helping your child avoid tooth decay, it's all hands on deck. Tooth decay can not only harm their current set of primary teeth, but the loss of even one tooth could lead to bite problems later on.
And, even if you're doing all the right things—daily brushing and flossing, limiting sugar consumption and regular dental visits—your child might still develop cavities. If so, it may be necessary to add a boost of prevention with topical fluoride applied by your dentist.
With its enamel-strengthening properties, fluoride plays an important role in dental disease prevention. For decades, manufacturers have added fluoride to toothpaste. And, many water utilities now add tiny amounts of fluoride to their drinking supply.
According to a number of studies, these fluoride applications are effective weapons against tooth decay. But direct applications of fluoride to tooth surfaces can provide even greater benefit to children with a higher susceptibility for decay.
Topical fluoride is usually applied by means of a gel, foam or varnish. In varnish form, it's brushed on the teeth, while dentists apply the foam solution within a tray fitted around the teeth. The gel application can be administered by either method.
Although these topical applications use a higher concentration of fluoride than you find in toothpaste, it poses no serious danger to a child's health. But because high doses of fluoride can lead to staining, topical applications are only administered periodically during childhood.
The only short-term health concern is if the child accidentally swallows some of the mixture during application. This can cause symptoms like an upset stomach, vomiting or headache. Dentists, however, take a number of precautions to prevent accidental ingestion in order to avoid these unpleasant side effects.
The benefits, though, appear to well outweigh this minor risk. In a review of several scientific studies involving nearly 10,000 children, there was an average 28% reduction in decayed, missing or filled teeth in those children that underwent topical fluoride treatments.
If you want to know more about topical fluoride treatments and whether they can help your child avoid tooth decay, talk to your dentist. This fluoride booster could help further protect them from this destructive dental disease.
If you would like more information on helping your child avoid tooth decay, please contact us or schedule an appointment for a consultation. You can also learn more about this topic by reading the Dear Doctor magazine article "Fluoride Gels Reduce Decay."
By Comprehensive Dental Care
October 26, 2018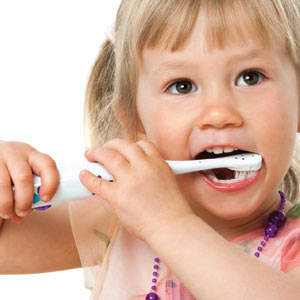 Like many other families, you may use formula instead of breast milk as a safe and healthy alternative to feed your infant. But, if you use a powdered form that you mix with water your child may be taking in more fluoride than they require.
Fluoride is a natural chemical that can strengthen tooth enamel and help prevent decay. After decades of study it's also been shown to pose no serious health risks. Because of fluoride's benefits and safety, many water utilities add tiny amounts to their drinking water supply.
But it can have one side effect called enamel fluorosis. If a child ingests too much fluoride during early development it can cause discoloring mottled spots or streaking in permanent teeth. Although it doesn't affect their health, the teeth can be unattractive and require cosmetic attention.
That's why it's best to keep fluoride consumption to a healthy minimum for children. That, however, is often easier said than done, since we can encounter hidden fluoride in a variety of places. Besides hygiene products and fluoridated drinking water, you may find fluoride in prepared juices and other beverages, bottled water or in foods processed with fluoridated water. There are no labeling requirements for fluoride, so you'll have to research to find out if a product contains fluoride.
There are, however, some things you can do to control your child's fluoride intake. First, know as much as you can about known sources your child may encounter like your water supply. You can find out if your utility adds fluoride and by how much by contacting them or visiting My Water's Fluoride online at https://nccd.cdc.gov/DOH_MWF/.
If you use fluoride toothpaste apply only a "smear" on the end of the brush for children under two and a pea-sized amount for older children. If you have fluoridated drinking water, consider breastfeeding your infant, use ready-to-feed formula or mix powdered formula with bottled water labeled "de-ionized," "purified," "demineralized" or "distilled."
And, do feel free to discuss your concerns with us during your child's regular checkup. We'll help you adjust their diet, water intake and hygiene habits to be sure they're receiving the right amount they need for developing strong teeth — and no more.
If you would like more information on appropriate fluoride levels for children, please contact us or schedule an appointment for a consultation. You can also learn more about this topic by reading the Dear Doctor magazine article "Tooth Development and Infant Formula."